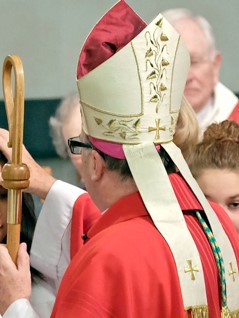 The sacrament of Confirmation is an important step in the life of your child. It is one of the Seven Sacraments of the Catholic Church. This sacrament, by which a Christian is strengthened to live out his faith, is a major step of growth and an indication of maturity in the spiritual life.
Registrations for 2023 are now open to the parisioners of Corpus Christi. The deadline to return the form along with a copy of the Baptism Certificate from a Roman Catholic Church is on or before November 30th, 2022.
Please contact our parish office for a copy.